Recently, I have become a fan of Aquarian drum heads. So I thought I would share my Aquarian Drum Heads Selection and Review. Aquarian is not the largest selling manufacturer of drum heads. But they do offer innovative and high quality heads for drum set that sound great in a variety of musical applications. So I decided to change all the heads on my Witt Percussion Black Walnut drum set (15×20, 12×14, and 8×12). This is my general "go to" drum set. Which means it has to work in a wide variety of musical styles and ensembles.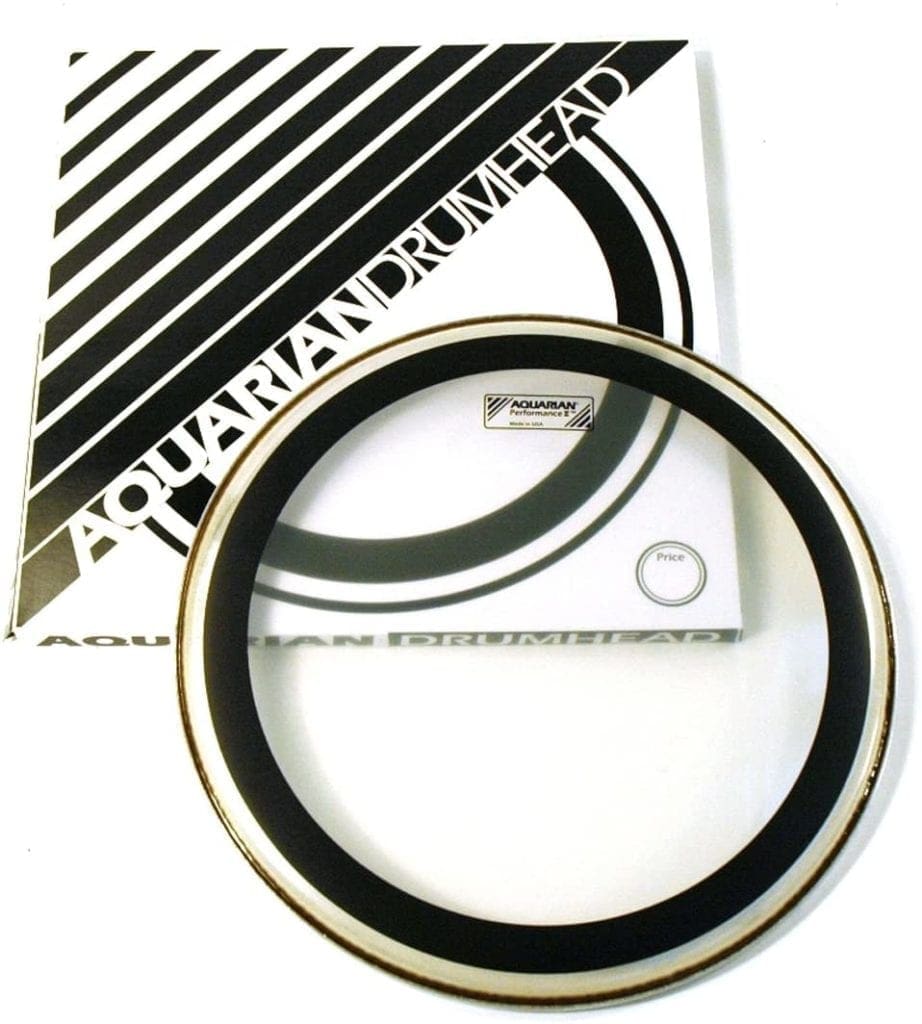 Over the years, I have used several other brands of drum heads. I continue to use Remo and Evans drum heads. I have nothing against these companies. They both offer high quality drum heads. So both brands are on some of my other drum sets. But Aquarian offers some unique drum head designs and features. Which is why I decided to go with them.
Aquarian Drum Heads – Snare Drum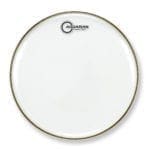 For my 5×14 Ludwig Supraphonic 400 Snare Drum top batter head I selected an Aquarian Focus-X Texture Coated. It is a 10 mil single ply drum head featuring a vented muffling ring tucked into the hoop underneath the head. The vented muffling design eliminates unwanted ring. But it still maintains a sensitive and articulate response. Consequently no external muffling is needed. The Z-100 textured coating is one of the thinnest and most durable coatings ever developed to resist chipping. Also it is perfect for brushes. For the bottom snare side I selected an Aquarian Classic Clear Snare Side head. It is a crystal clear, ultra-thin (3 mil) single ply head.
Aquarian Drum Heads – Tom Toms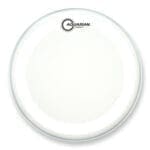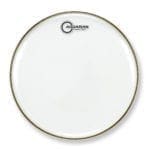 For my 8×12 rack tom and 12×14 floor tom I chose Aquarian Studio X Texture Coated as batter heads. They are a 10 mil single ply head with a lightweight muffle ring adhered to the underside. The Studio X Series eliminates some of the unwanted high frequencies maintaining a warm, open focused sound. For the resonant bottom sides I chose Aquarian Classic Clear White Gloss Resonant heads. They are a 10 mil clear single ply drum head that resonates with a warm, clean and choke free response.
Aquarian Drum Heads – Bass Drum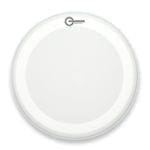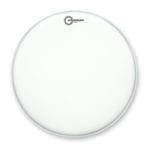 For my 15×20 bass drum I selected an Aquarian Super Kick I Texture Coated White head for the batter side. It is a 10 mil single-ply head that provides a musical, controlled bass drum sound without the use of blankets, pillows or external muffling. The patented "Floating Muffling System" uses a narrow band of acoustic felt for a dampened, yet natural sound. The felt moves and "breathes" with the drum head. Consequently eliminating unwanted hi-end frequencies and boosting low-end punch.
And for the front resonant side I selected an Aquarian Force I Texture Coated White head. It is a 10 mil single ply, medium weight bass drum head featuring an acoustically "vented" muffling ring tucked into the hoop on the underneath side of the head. The muffling ring helps control overtones and features vent holes along its perimeter that allow the ring and head to move as one. As a result the head adds outstanding projection with just the right amount of tone control.
Small Size Bass Drum Accessory Consideration
EVANS DIXSON BASS DRUM LIFT The Evans Dixson Bass Drum Lift is a simple effective tool for raising a bass drum off the floor, improving resonance and beater striking location. This drum lift removes excessive clamping forces on the bass drum hoop and provides any bass drum with the best quality of sound. I often will use one on 18- and 20-inch bass drums. It does improve resonance (volume) and I don't have to adjust my bass drum pedal beater point of impact.
Conclusion
I hope my Aquarian Drum Heads Selection and Review was helpful. I am really happy with these drum head choices. The bass drum sound is controlled and articulate without having to use any additional muffling. The snare drum has excellent sensitivity with just the right amount of resonance. And the toms have a resonant and focused tone. All the drums have an "open" sound with controlled overtones. In conclusion, I recommend you serious consider Aquarian heads the next time you are in the market for new drum set heads.
You may also want to see: Vintage Aquarian Drum Heads, Internal Drum Muffler Alternatives, Fixing Difficult Snare Drums and Tuning with a Drum Dial